Professor Ironside, Prosthodontist in Sydney
Professor Ironside and his team of caring professionals in Sydney have extensive training, experience and industry knowledge
How can a prosthodontist help me?
Professor Jim Ironside is a prosthodontist in Sydney, which means he is a qualified dentist who has undergone a further three years of full time training and practise in advanced dental procedures. This allows him to take a more comprehensive approach to your dental care and ensure that any smile can be restored. We have established our practice on providing excellence in dental care for all our patients.
Many dentists refer to themselves as 'cosmetic dentists' or 'cosmetic specialists'. These dentists have a special interest in cosmetic dentistry but haven't completed any specialisation. Unless of course – they are a qualified specialist prosthodontist in Sydney.
"We take the time to get to know who you are and where you're coming from. We then create what really suits you, rather than something that's on the front of a glossy magazine"
Our approach is comprehensive and unique
Our approach is comprehensive and unique
Professor Ironside lets you drive the process by listening to your needs and dental goals and by working with you to personalise a treatment plan. He will then recommend a specific treatment and inform you of all aspects of the selected treatment so you can make a knowledgeable decision moving forward. Our compassionate and friendly team always has your best interests in mind.
Our practice is located in Sydney CBD to optimise convenience. We utilise the very latest dental technology, techniques and materials to ensure you receive the very best individual treatment and quality results with maximum comfort. Our treatments combined with an unsurpassed level of care have made our practice safer, more comfortable and anxiety-free.
Meet our premier dentists in Sydney
Our elite team of dental specialists are committed to providing some of the most advanced dental treatments for optimal results. With a strong emphasis on taking a holistic approach to your oral health, Professor Jim Ironside and his team truly have your best interests in mind. Our team looks forward to helping you gain a beautiful, functional and healthy mouth that you can enjoy for the long-term.
Meet our dedicated, compassionate and elite team who spearhead Ironside Advanced Dental and have made it one of the most progressive dental practices in Sydney!
Professor Jim Ironside
Jim graduated B.D.S University of Adelaide in May 1978, received his M.D.S. in Prosthodontics in 1989 and received his PhD in Dental Ceramics/Fracture Mechanics in 2001. He has conducted over 30 Graduate Courses relating to the use of Ceramics, Composite Resins and Clinical Photography. Over the years Jim has lectured at both the University of Sydney and the University of Adelaide as well as speaking at numerous international events.
Hyosun Julie Seo – Dental Hygienist
Julie obtained her qualification as a dental hygienist in South Korea and worked for 5 years before moving to Sydney in 2013. Julie joined Ironside Advanced Dental in 2014 and has continually attended various educational courses since to keep herself and us at the practice with all latest developments.
Reception and Dental Assistant Staff
There are decades of experience amongst our dedicated dental assistants and reception staff. Our receptionists aim to provide you with a comfortable and convenient experience by coordinating appointments, referrals and health fund rebates. Our dental assistants work behind the scenes to ensure the highest standards are met and are also trained in unique procedures for assisting Professor Ironside for optimal results for all our patients.
Ask a question or
book your consultation
Please fill in the online enquiry form to ask a question or book your consultation. Professor Ironside looks forward to seeing you soon.
People are also looking at: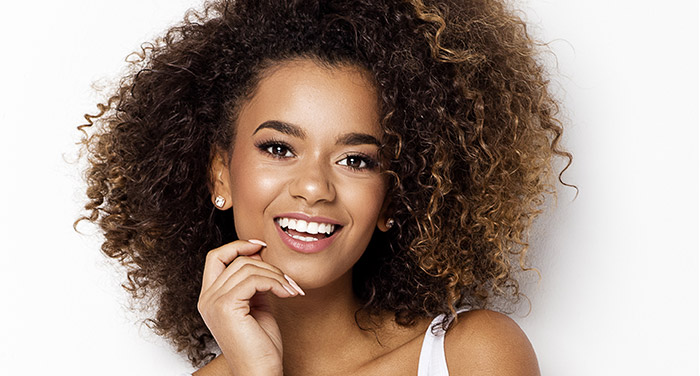 Frequently asked questions about Professor Jim Ironside
A prosthodontist is someone who specialises in a specific field of dentistry. It requires an extra three years of post-grad education. This positions these specialists to provide their expertise in the realm of cosmetic dentistry.
Professor Ironside has been a prosthodontist for over 30 years. He provides expert care to patients looking to improve the health and function of their smile.
How do I find a good cosmetic dentist in Sydney?
To find a good cosmetic dentist in Sydney, you should look for a prosthodontist like Professor Jim Ironside. A specialist cosmetic dentist can provide you with more comprehensive care. And can better ensure your smile looks good, and functions well.
What are prosthodontic services?
Prosthodontic services include restorative and cosmetic dentistry. This includes such treatments as dental crowns, bridges and dentures. Professor Ironside offers the full range of treatments to help you achieve a healthy, natural-looking smile.
What makes a good prosthodontist?
A good prosthodontist should have extensive training, attention to detail, strong communication skills, technical expertise, and compassionate patient care skills. They should be able to provide high-quality, customised treatment to patients with missing or deficient teeth or oral and maxillofacial tissues.
What is the main objective of prosthodontics?
The main objective of prosthodontics is to restore and enhance the function and appearance of a patient's teeth, jaws, and surrounding structures. Prosthodontists specialise in the diagnosis, treatment planning, and delivery of oral prostheses such as dentures, bridges, and dental implants to replace missing teeth or restore damaged teeth.
Prosthodontic treatment also includes the restoration of natural teeth that have been damaged by decay, trauma, or disease, and the management of conditions that affect the mouth and jaws, such as temporomandibular joint disorder (TMJ).
The goal of prosthodontic treatment is to provide patients with a functional, comfortable, and aesthetically pleasing oral environment that enables them to speak, eat, and smile with confidence. Prosthodontics is a vital part of comprehensive dental care and can improve the quality of life for patients with missing or damaged teeth or oral and maxillofacial tissues.
What skills do you need for prosthodontics?
To practise prosthodontics, you need manual dexterity, attention to detail, analytical and problem-solving skills, communication and interpersonal skills, patience, and empathy. These skills enable prosthodontists to create customised prostheses and comprehensive treatment plans that meet patients' oral health needs and personal preferences.