Professor Ironside and his team in Sydney create beautiful smile designs.
Dental makeover
Full mouth reconstruction
Smile rejuvenation
A smile makeover combines several cosmetic dentistry treatments and can improve both tooth function and appearance. These are designed to treat various dental concerns, including damaged, missing, misaligned and discoloured teeth.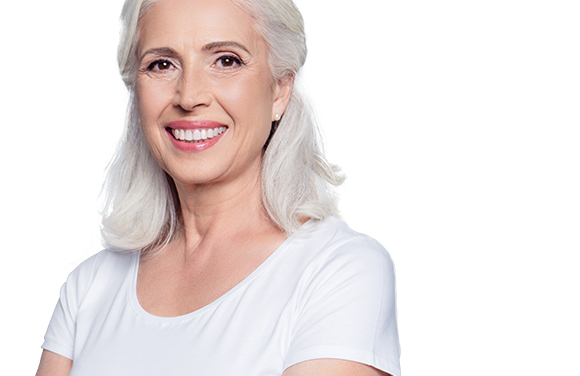 A smile design tailored for you
As a prosthodontist (specialist cosmetic dentist Sydney), Professor Jim Ironside can tailor a smile makeover to your needs. He strongly believes that there is no smile that is too difficult to transform, and will involve you throughout the entire process of designing your new smile. Your needs drive the entire process in order to attain the look you desire.
"A smile is a bit like a car. If you don't get it serviced, it's going to fall apart. Then you'll need to restore it"
What does a smile makeover involve?
A smile makeover is the process of creating a beautiful smile using multiple cosmetic and restorative dentistry procedures. After all, creating the perfect smile is a very detailed process. First, Professor Jim Ironside addresses every element of your smile and oral health. He'll study your dental anatomy, such as teeth length and gum position.
Professor Ironside will work with you to create a personalised treatment plan which caters to your needs. This can include a range of treatments like dental implants, porcelain veneers and teeth whitening. He'll discuss the particulars prior to going ahead with treatment.
Ask a question or
book your consultation
Please fill in the online enquiry form to ask a question or book your consultation. Professor Ironside looks forward to seeing you soon.
Frequently asked questions about smile makeovers
How much does a smile makeover cost?
We understand each patient has unique requirements and desired results. Therefore, the cost for a smile makeover can vary for each patient. For an exact cost and to seek a second opinion from an appropriately qualified health practitioner, we recommend you book your consultation with Professor Ironside or call us on (02) 9267 3495.
How can I choose the right smile makeover dentist?
A smile makeover is a highly technical treatment within the field of dentistry. As such, choosing the right practitioner is essential to having a successful outcome. Professor Jim Ironside is one of Australia's leading prosthodontists. He has an additional 4 years of specialist training beyond a dentist. On top of this, Professor Ironside boasts over 30 years' experience in producing smile restorations.
We find that many dentists refer to themselves as cosmetic dentists. Although they may have a special interest in this field, they are not specialists. Unlike Professor Ironside, they haven't undergone specialist studies or training. Choosing a prosthodontist can guarantee the highest level of expertise in a vast range of cosmetic dental procedures.
How long does a smile makeover take?
The duration of this cosmetic dental procedure treatment will depend on your unique treatment plan. In-office teeth whitening is a relatively quick procedure. However, other dental treatments such as dental implants and dental veneers require a series of appointments. As they say, true art takes time.
What is a smile makeover?
A smile makeover is an impressive cosmetic dental procedure that can turn an ordinary smile into a stunning masterpiece. Through the use of advanced methods such as teeth whitening, veneers, bonding, orthodontics, and gum contouring, a proficient specialist dentist can enhance the appearance of a person's smile. This results in a more aesthetically pleasing, balanced, and confidence-boosting smile. Whether you're seeking to whiten your teeth, correct gaps or misalignment, or enhance your overall appearance, a smile makeover is a fantastic solution to accomplish your desired outcomes.
What are the benefits of a smile makeover?
Undergoing a smile makeover can be a transformative and empowering process that results in a brighter, healthier, and more attractive smile. Not only can it increase self-assurance and improve appearance, but it can also improve oral health, make oral function more effortless, and provide enduring results.
What can a smile makeover correct?
A smile makeover is a form of cosmetic dentistry that aims to enhance the aesthetics of a smile by addressing a range of issues, including discoloured or stained teeth, gaps, misaligned teeth, chipped teeth, missing teeth, and unappealing bites. The specific procedures included in a smile makeover will depend on the particular needs and desires of each patient.