Dental Implants Sydney CBD
Our dental implant treatments in Sydney CBD can help you regain the feel, form, and function of your smile.
Endosseous implant
Teeth implants
Tooth loss needs to be treated effectively. Dental implants Sydney CBD are one of the most effective, long-term and functional treatments used to replace a missing tooth. They can restore your smile and help you to regain the ability to eat more comfortably.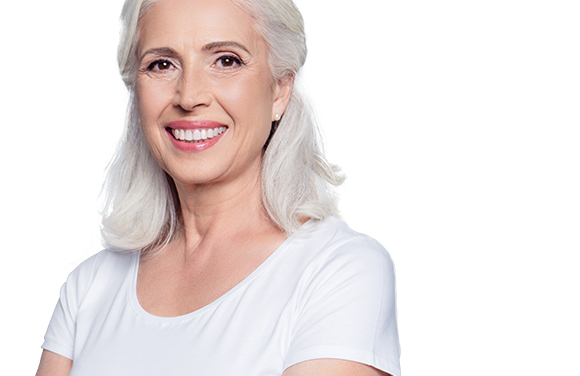 Using implants to salvage your smile
Dental implants are a straightforward treatment. Our staff have invested in equipment, training and systems so the dental implants procedure is completed to the highest standard in Sydney CBD. We understand the damage a missing tooth can cause to the mouth, such as loss of structural support – resulting in a weakened or loose tooth and heightened risk of further tooth loss; loss of stimulation to the jawbone – resulting in bone loss; loss of cleaning surface – heightening the risk of gum disease and tooth decay.
"You can't fix a problem in isolation; it doesn't actually get you back on an even playing field"
How do dental implants work?
Dental implants Sydney CBD are made from strong biocompatible titanium. This effectively replicates the strength, structure and composition of your natural teeth. Surgically inserted into the site of tooth loss, they act as a replacement tooth root. This results in a replacement that can look, feel and function like your natural teeth.
What are the benefits of dental implants?
Dental implants can provide amazing benefits to patients, including:
Restore your natural bite, tooth function and aesthetic appeal
Implants look and feel authentic
They aid with biting pressure
They function like genuine teeth so you can enjoy your favourite foods again
They are durable and long lasting
Dental implants can help to prevent bone loss allowing you to maintain a healthy facial structure
Ask a question or
book your consultation
Please fill in the online enquiry form to ask a question or book your consultation. Professor Ironside looks forward to seeing you soon.
People are also looking at: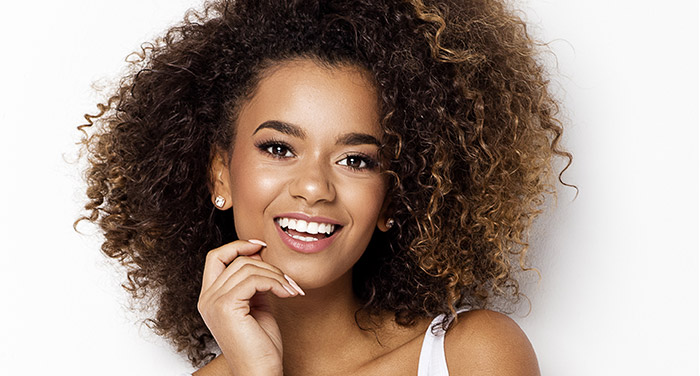 Frequently asked questions about dental implants
Do I need antibiotics after dental implant?
After the placement of a dental implant, it's important for you not just to heal from the surgery, but to also avoid the development of infection after the procedure. This is where antibiotics come in. Our patients take antibiotics in order to avoid an infection developing where the implant was placed. Infection can lead to serious complications, so it's our priority to protect patients from that.
How do you treat an infection around dental implant?
If you develop a dental infection, it's important to get in touch with the prosthodontist as soon as possible. Signs of infection include, inflammation, a funny taste in your mouth, fever and red or swollen gums. The course of treatment will depend on the severity of the infection and we can prescribe antibiotics, perform corrective surgery, a surface decontamination, or removal of the implant.
How do full dental implants work?
Full mouth dental implants are placed when someone needs to have all their teeth replaced. In this procedure, up to 14 implants are placed in the jaw and then natural-looking replacement teeth are placed to fit into the implant.
Dental implants or veneers?
Dental implants and veneers are two very different parts of dentistry.
Dental implants are artificial tooth roots which are part of a tooth replacement treatment plan. Dental veneers are a cosmetic solution to help improve the colour, shade and shape of your teeth.
What are teeth implants called?
Teeth implants are known in dentistry as dental implants and replace a tooth root. Once this has healed, a dental crown, bridge or denture will be anchored to it for a whole tooth replacement.
What is the best option for replacing missing teeth?
There are three options to replace missing teeth.
Dental bridges
Dentures
Dental implants
The best option will depend on your oral health. Each treatment is effective in different ways, and Professor Ironside will best be able to explain which is the right option for your situation.
With the use of anaesthetic dental implant treatment shouldn't hurt
Fear of pain at the dentist is common. However, most dental implant patients say the procedure doesn't hurt and the discomfort is minimal. A local anaesthetic is used during the surgery. The bone where the implant is placed does not have many pain-sensing nerves.
What to expect after dental implant surgery?
You may experience mild discomfort for a few days post-surgery
Immediately after the surgery and for a few days following, you will likely experience some discomfort. After all, this is a major dental procedure. However, any pain you have should be manageable.
Discomfort may be felt in the chin, cheeks, or underneath the eyes. You may also experience bruising of the skin and gums, pain at the implant site, and minor bleeding. Painkillers recommended by Professor Ironside should be used as directed.
How long do dental implants last?
Your dental implants are built to last a LIFETIME
Professor Ironside uses a high-quality and durable material for our dental implants. If you maintain good oral hygiene your dental implants can last you a lifetime, and the prosthetic attached to the implants (with good care) should last up to 10 years.
Are dental implants safe?
Dental implants are made from a metal that your body shouldn't reject
Dental implants are made from biocompatible metal. And this type of dental implant has been used for the last 30 years. Professor Jim Ironside refers his patients to an oral surgeon who works in the same building to ensure the best quality results.
The biocompatible metal is accepted by the body and acts as a strong and sturdy tooth root. Which happens when your jawbone fuses with the implant. This process, known as osseointegration, gives implants the stability and strength to support replacement teeth.
Can implanted teeth decay or ache?
Implant teeth are made from metal and so cannot decay
Implant teeth cannot decay. Or ache. If you neglect your oral health, the gums around the implant may become infected. Which will cause you pain. And possibly result in the loss of teeth, and even the implant itself.
What is a dental implant?
A dental implant is a small titanium rod that is implemented into the jawbone.
The bone quickly grows around the implant, attaching itself to the rough outer surface. Once the implant has been anchored by the bone, the implant is prepared to accept the natural looking prosthetic tooth.
What are the benefits of dental implants?
Dental implants can provide a long-term solution for our patients
The benefits of dental implants can include:
Completely restore your natural bite, tooth function and aesthetic appeal.
They aid with biting pressure
They can function like genuine teeth allowing you to enjoy all your favourite foods again.
They can be durable and long lasting.
Dental implants can prevent bone loss and allow you to maintain a healthy facial structure.
Who is eligible for dental implants?
There are several factors that need to be addressed before you can be considered suitable for dental implants
Dental implants require a titanium screw to be surgically placed into the jawbone to secure the false tooth into place. This means the jawbone needs to be strong and healthy enough to be able to hold the screw. Any adult who possesses good health is usually eligible for dental implant surgery. There are some instances that require special consideration and increase the risk of implant failure. These include:
Periodontal disease
Chronic disease
People who consume large amounts of alcohol
Smokers
Are dental implants painful or uncomfortable?
Everyone experiences pain differently and it's normal to feel some degree of discomfort just after the procedure.
Once the dental implant is in place, any pain that you may experience quickly diminishes. When your mouth heals you won't feel any pain and you can enjoy having a fully functioning teeth again, leaving you free to enjoy your favourite foods and smile confidently.